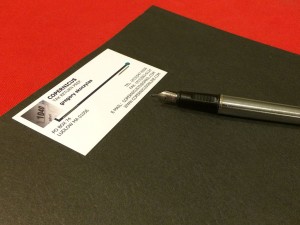 We have complete knowledge and years of experience in accounting services for both individual and business customers.
Our office offers services in business accounting, financial analysis, and day to day accounting services.
Payroll services include printing checks and direct deposit to employees while compiling with all forms of government and insurance laws.
We can help with settlements and adjustment periods for incorrectly filled taxes.
Accounting for sales tax (Sales Tax).
Professional tax settlement with the federal, state and local government. All years and states!
We provide, inter alia, services such as:
– Individual tax settlements;
– Business tax settlements;
– Deferred Tax Partner;
– Downward Tax settlements and from donations;
– Taxes on wages "Payroll Tax";
– Turnover taxes "Sales Tax";
– Accounting firms;
– Setting up and running the "Quick Books";
– Establishment of Business, Companies, Corporations;
– Consultation and accounting services;
– Notary services;
– Legal assistance in the field of immigration.
Permits, authorizations, clause Apostila, translation of documents.
Apostille is a certificate attesting to the fact that a given document has been legalized in the United States under American law. The certificate is required from 14 August 2005. when Poland signed the conventions of The Hague, 1961. At the moment, the most frequent cases when the Polish authorities require an Apostille are: authorization for someone to buy or sell a house, apartment, plot or other real estate, property issues, inheritance and banking.
We translate documents written in Polish and English. Translations can be notarized.
We fill in the legal, we represent our clients before USCIC.
Air Tickets
We also offer the sale of airline tickets. As part of the sale of airline tickets cooperate with other specialized, reputable agencies, airlines that are authorized by IATA – International Air Transport Association. This allows us to offer our clients competitive prices to many cities around the world.
Money transfers
We are an authorized representative of the US MONEY EXPRESS CO.
The company has been on the American market for many years and established a credible opinions transmitter of money to many European countries. US MONEY EXPRESS is the USA's leading transmitter of money to Poland and has extensive contacts with the majority of Polish banks (both public and private).
We also offer you money transfers to the following countries:
Poland, Slovakia, Czech Republic, Russia, Armenia, Azerbaijan, Belarus, Belgium, Bosnia and Herzegovina, Bulgaria, Estonia, Georgia, Israel, Kazakhstan, Kyrgyzstan, Libya, Latvia, Lithuania, Moldova, Switzerland, Tajikistan, Turkey, Ukraine, Uzbekistan, United Kingdom.
Types of transfers:
– Cash
– Express to receive the next working day
– Bank accounts
– Checks, U.S. Money Express
We send parcels to Polish and other European countries through Polonez Parcel Service, Inc.